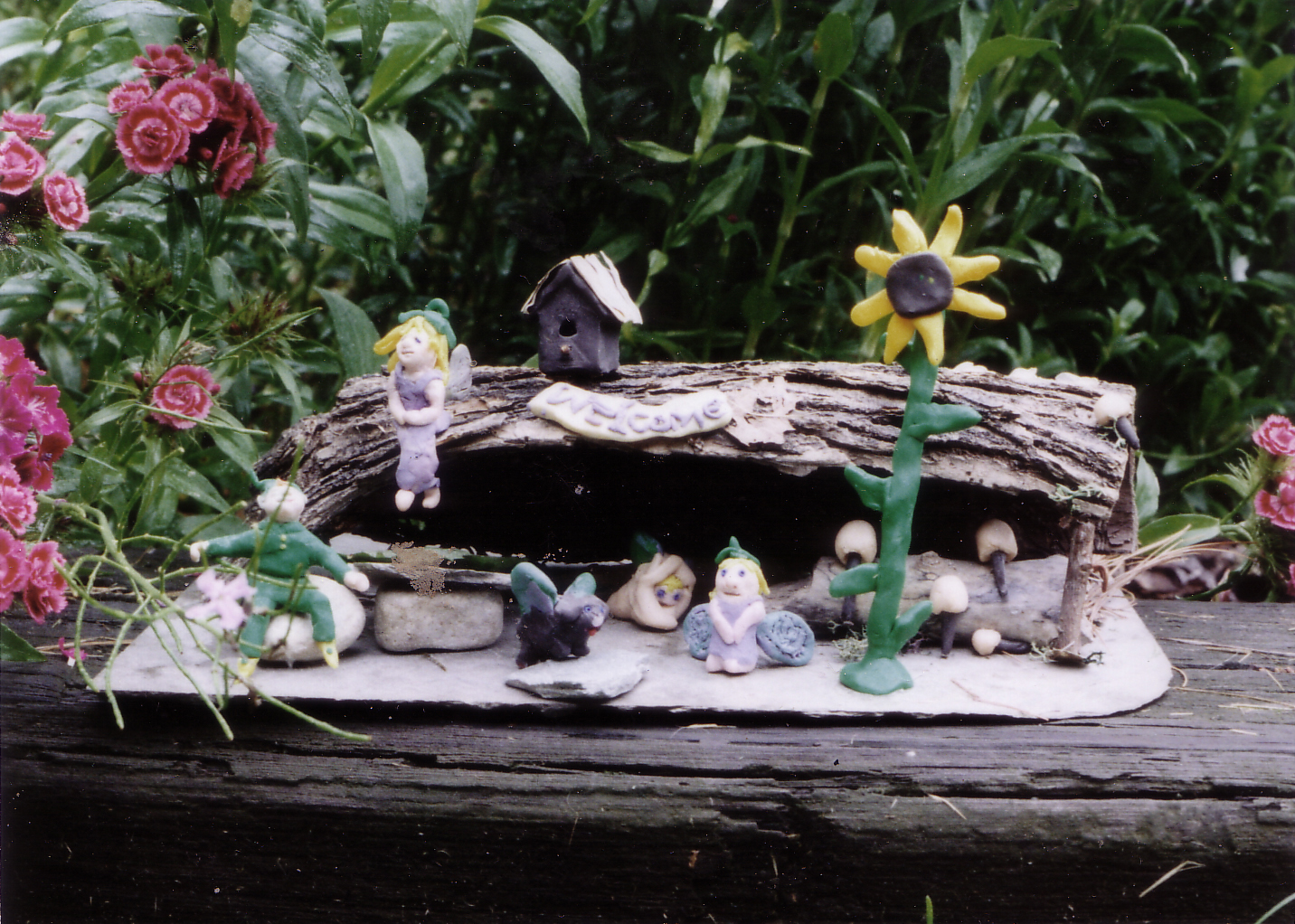 When my niece Kristen was seven or eight, we built a Fairy House.
The base was made of slate, and the rest was mostly Sculpy, moss, twigs and glue.
There was a leprechaun named Seymour, little baby Rose and a fairy named Strawberry
who kept disappearing. She would reappear at odd times in strange places. We would
put her back and she would leave again, flying away, I suspect, to parts unknown.